Have you ever in the
dilemma
of making choices and decision between more than one options?
" Omg, next week exam summative. This weekends ada warehouse sale. Macam mana ni? Dah lah exam hari tu fail. Tapi tapi.....ZARA, Pull&Bear kot!"
" Mama, nana nak balik KL sekarang jugak. Nana benci tempat ni. Nak balik KL. Tak nak dah duduk Matrix ni. *nangis*"
" Nak pergi library ke nak follow dorang keluar tengok movie eh, tapi dah plan nak cover chapter ni utk exam .Movie ke study? Movie? Study? Movie? "
True story of mine.
And suppose we all do? So as for me, i found this new so called,
life-philosophy
to hold on.
ASK YOURSELF.
" Will this matter a year from now?"
Seriously aku rasa sejak 'hold on' to this, i had make few which i called wise decision.? Dan dan lah :p
Tapi sometimes kita just lupa, apa yang lagi penting dalam life. Just take a minute to think and consider, Does what you decide on REALLY matters a year from now?
Kalau rasa nak pergi jugak warehouse sale tu, tapi revision entah left out ke mana. Dah lah memang tinggal a week je nak cover two system. Lepas tu boleh plak nak burn weekends? Dah lah awak FAIL exam lepas.
So of course pass exam utk pass masuk fourth sem lagi penting. Baju baru dengan beg boleh ke jamin, intan?
Kalau awak rasa nak tinggal Matrix just sebab awak gaduh dengan kawan baik awak, memang sia-sia. Please dont be too emotional and fikir lah Matrix tu masa depan.
TAPI ada lah juga exception kan, jangan lah psyco sangat. Kalau dah cuti tu, pergi je lah tengok movie ke keluar. Takpayah lah study. HAHA.
THIS IS ONLY VALID IN DESPERATE MOMENTS, in case of studying :P
But but, seriously IT may help you. To think wiser and less emotionally :)
Summative exam note: I always think to pass a paper is good enough. But this time, i deeply want to feel how it feels to not just pass. I wish to achieve more than that. And so, i suppose i MUST/NEED to work MORE? Ohh yes :/
Ohh ohh! Tak wish pun Selamat Hari Raya Aidil Adha kat sesiapa this year. Its was a dull year :)
Well hope, YOU had a superb raya walaupun mcm dah tak valid pun kan wish ni :p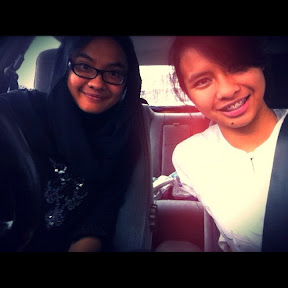 And no one is allowed to
break
you. ♥
-intan nur hadilah